A selection of recent reviews
Dear Frances, Julia and ALL the Staff I am compelled to contact you to thank you most sincerely for the outstanding experience of "New Year at the Crinan Hotel" From the moment we arrived through the following 3 days the friendly attentive service, the comfortable accommodations, the sublime, world class food and wine and the excellent entertainment, all blended expertly to provide a most memorable New Year experience. Our son and his partner will return home to New Zealand with many wonderful memories of their time with us in Scotland and none more so than those blissful (their words) 3 days at the Crinan Hotel. Kind Regards and Best Wishes to You and Yours for 2020 Stephen & Jane McWatt
The Scottish Field - October 2019
Alexander McCall Smith is pleased to break his journey through the Crinan Canal.
"That evening we went to dinner in that most excellent establishment, the Crinan Hotel, where we sat and looked out over a view that must surely have been designed by angels in their flight".
Click here for a .pdf version of this article
Country Life - July 2019
Many Crinan Hotel guests have enjoyed a boat trip on MV Sgarbh. However Ross does not take guests out in weather like that which is shown in a painting he did while on a solo passage around Ardnamurchan Point. This painting is featured in a recent issue of Country Life. More details about trips on MV Sgarbh can be found here: Boat trips on the Sgarbh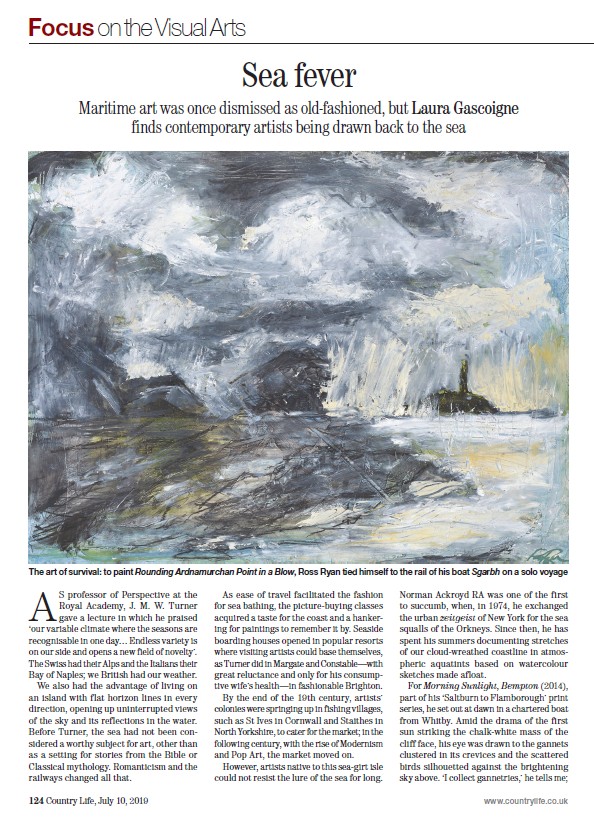 Click here to read the whole article
Sunday Times - 14th July, 2019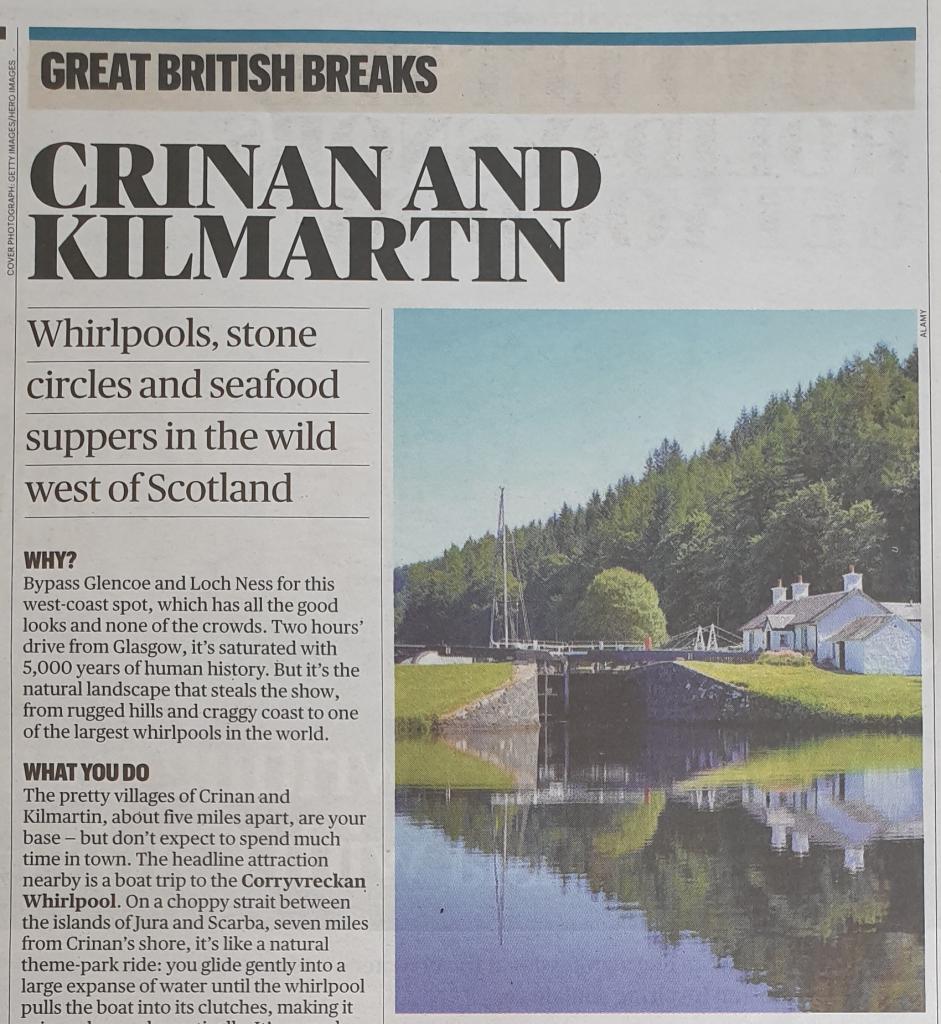 Click here to see the article in full.
Hotel Scotland - Spring 2019
Susan Young from Hotel Scotland recently visited the Crinan Hotel to chat with Frances Ryan and her daughter Julia about the last 50 years at Crinan.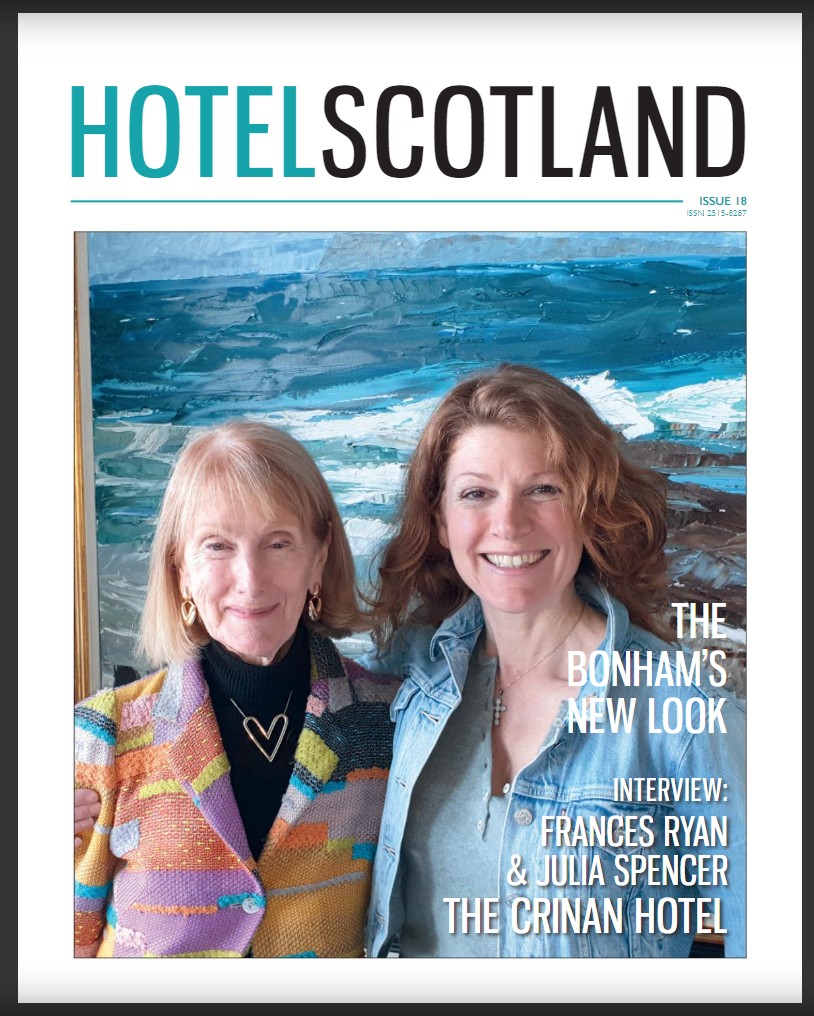 Click this link to see the whole article on the Hotel Scotland website.
or you can click here for a downloaded copy
The Scots Magazine - October 2018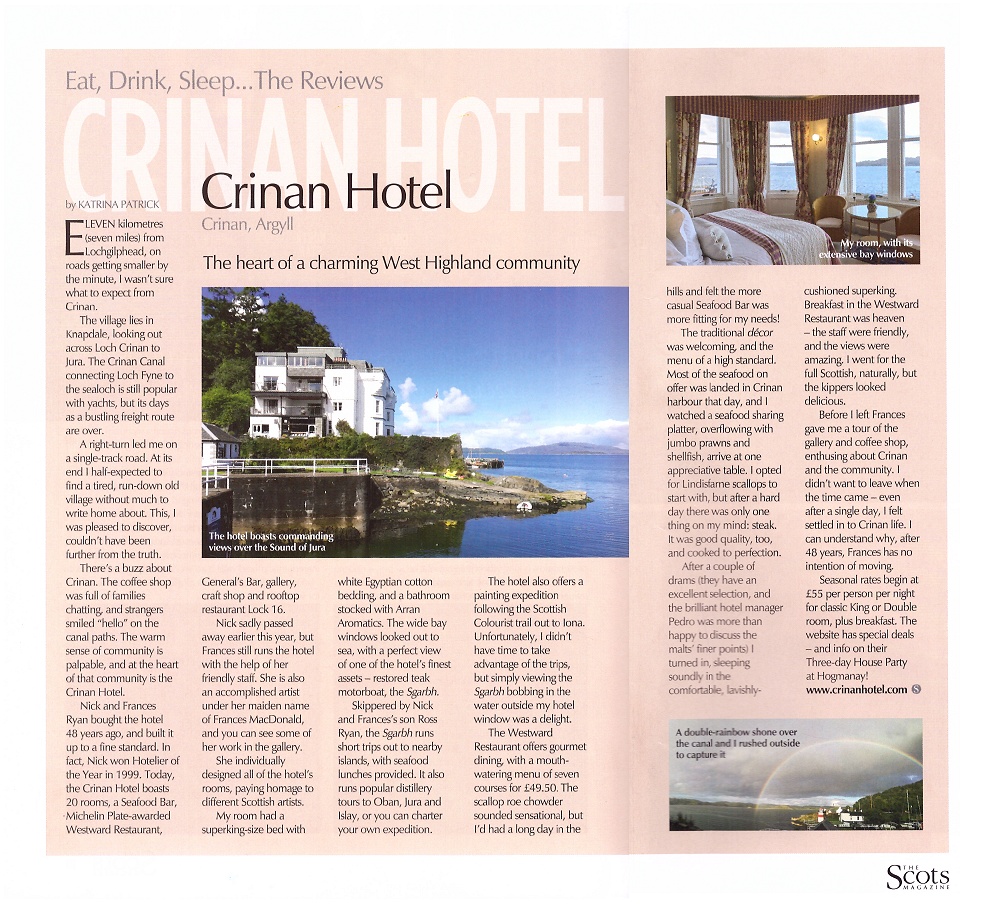 Click here to see an enlarged version of this article
Homes and Interiors Scotland - October 2018
Owner and managing director of the Crinan Hotel, Frances Ryan (nee Macdonald) also finds time to be a highly respected artist.

The Scottish Field - 31st August 2018
from "Ten of the top family friendly hotels in Scotland"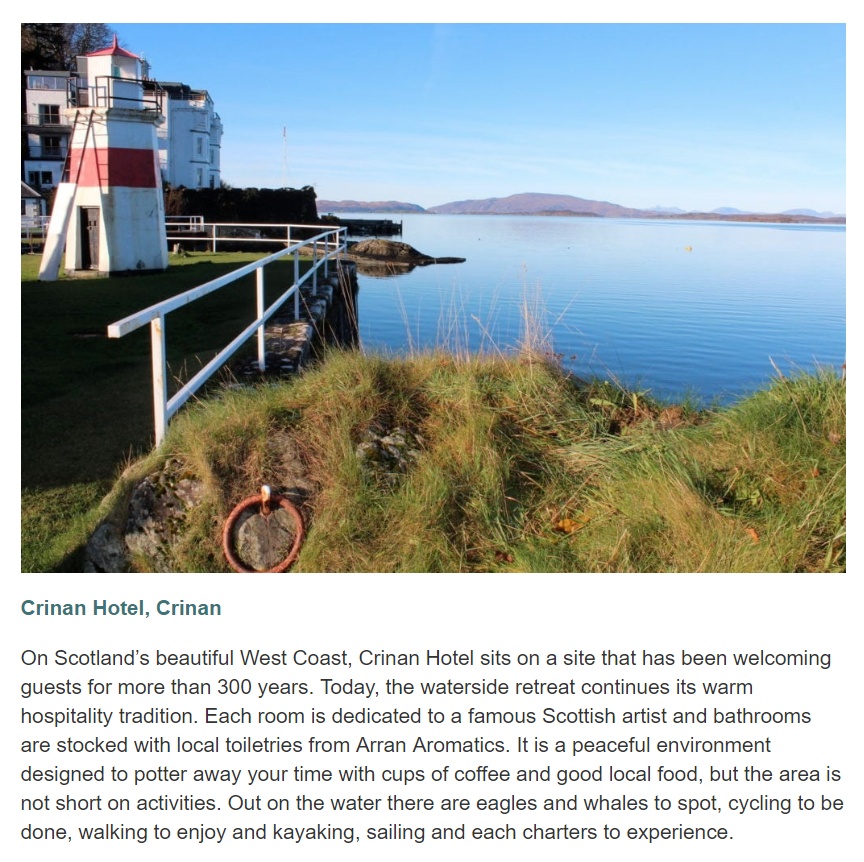 Click here to see the whole article on the Scottish Field website
Customer Reviews
Our room had windows the length of one wall on to a spectacular panorama of the sea loch, Jura and distant mountains. The bed was enormous, comfortable, firm mattress with crisp cotton bedlinen; dressing gowns hung ready for us in a copious wardrobe. Good selection of teas and coffee ready in our room. Piles of current magazines were available to leaf through in the comfortable lounge. We had dinner in the Seafood bar, overlooking the Lock 15 of the Crinan Canal. My mussels melted in the mouth and the rolls were home made and very tasty. Breakfast was very substantial - fruit juice, cereal/fruit compote, large fried assortment with plenty fresh coffee and toast. Altogether a very pleasant, relaxing stay with nothing to detract from the easy, hospitable ambiance. I would highly recommend it.
Stunning scenery and spectacular seafood, fresh from the boat that day! First-class, friendly service from the moment we arrived
You can see more reviews from recent guests via the Reviews tab on the booking page - (www.crinanhotel.com/booking.php)